What We Do
"We pride ourselves on educating clients on complicated tax and financial planning merged with their investing and retirement goals, so anyone can understand them."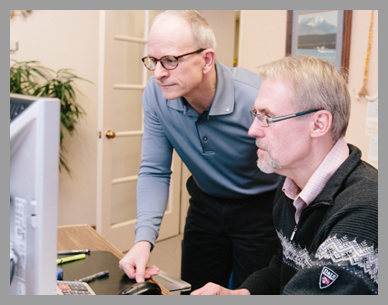 Alaska Advisors Inc. specializes in overseeing and assisting clients with asset management, retirement cash flow and long-term financial and tax planning.  Our goal is to maximize wealth, while striving to prevent people from destroying their financial wellbeing and retirement years through education and information.
In the past tax and financial planning industries have been separated, leaving clients responsible to coordinate the two; this often results in conflicting and confusing information for clients.  After watching the inefficiencies and lost money between CPA clients and their financial advisors, Stevens Group CPAs owner Rhen Stevens began Alaska Advisors, Inc. to eliminate lost opportunities and provide one office for clients to seek proactive financial and tax advice in Alaska.  With our team of CPAs and accounting professionals we can meet your financial and tax needs head on.